Many times, the first questions our family and friends from "back home" (which for us encompasses various parts of Canada, the USA, and Europe) have for us include some variation of "What is it like living in Africa?" It's a totally understandable question to ask, given that not many have had the opportunity to actually try it out, and given that the stories and events that make the news tend to focus on places and situations far outside what is probably familiar to many North Americans. With that in mind, and with over a year of living here under our belts now, we want to show and tell you a little bit of what in fact it is like for our particular family living in this particular part of Africa.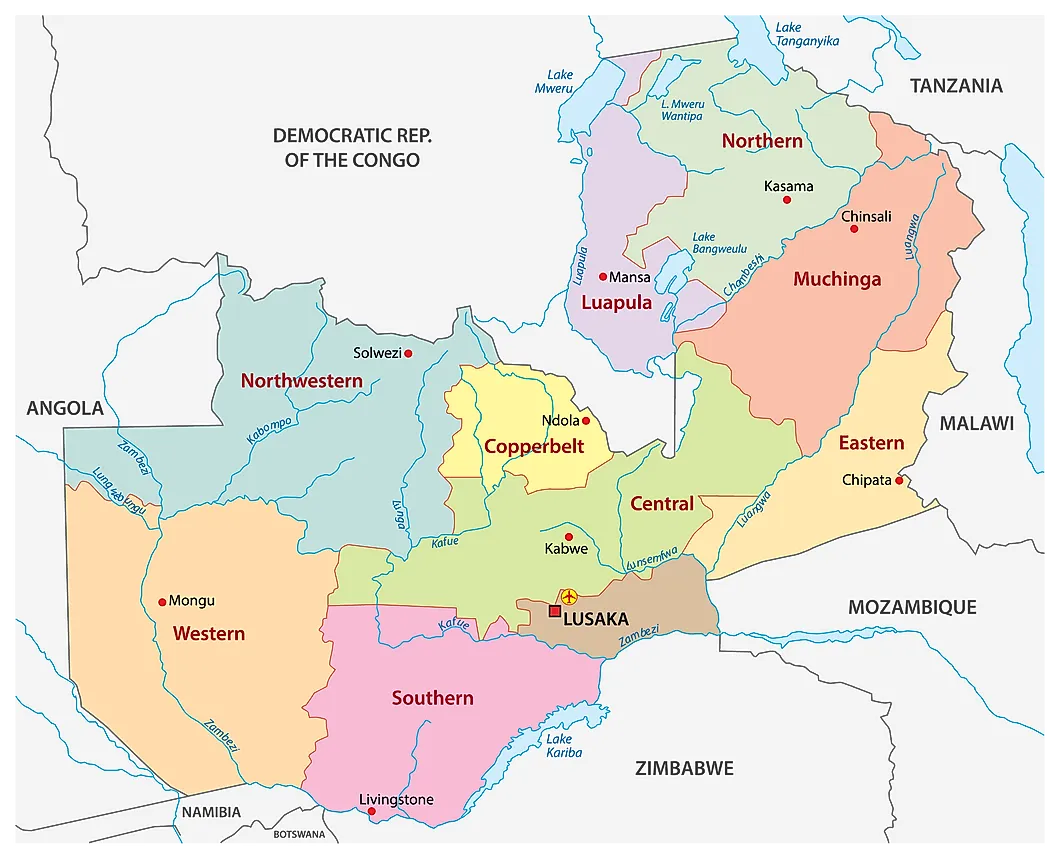 First of all, we live in a city (see Lusaka's Wikipedia entry here), and we have found this to be a significant and sometimes difficult adjustment in itself, coming from a small town in mostly-rural Iowa. Everything is generally noisier and busier in a city (maybe especially in an African city) than in the suburbs and small towns of North America. Lusaka has a population of well over 3 million people, and has both the benefits and challenges you might expect any growing city to experience. Infrastructure is an ongoing challenge; for example, in late January, our electricity supply increased to 16 hours per 24-hour period, meaning there would be 2 4-hour periods when we did not have power. (I should note that I am using these numbers fairly loosely, as that's how Zesco, the electrical company, also seems to understand them.😄) Yes, I did say this was an increase – for the several weeks prior, power had been about half on and half off, in either 6 or 12 hour increments. This is a seasonal problem, due in part to low water levels in Lake Kariba where Zambia's main generating stations are located. The rainy season is here now, and we hope that there will be a general uptick in generating capacity going forward. Still, even in "good power" times, we certainly experience more outages, low-voltage periods, or unexplained electrical weirdness than we were used to in Iowa. Like many (but certainly not most!) people here, we are thankful to have back-up power systems in our home, such as batteries and inverter, a generator, or solar power options. This helps a lot with a general feeling of stability, as well as the obvious things like cooking, or homeschooling that requires technology, or even literally keeping the lights on. It can be dark in the house this time of year, with so much cloudy weather even when it's not raining.
Another infrastructure challenge is the road system. Lusaka has lots of paved roads, with lots and lots of potholes, missing pieces of pavement, collapsed shoulders (or just no shoulder at all in the first place) plaguing many of these roads. It has plenty of unpaved roads too, and these can become quite an obstacle course during rainy season. You know you've adjusted to this when your description of the route to a new friend's house includes "we only bottomed out once, and didn't get stuck anywhere!!" Here is the current situation on campus, where our laneway turns off the Justo Mwale loop:

Traffic in general is not usually too difficult to deal with, even when there is a lot of it, as most people don't tend to speed. There certainly are times and places in Lusaka where you know you will be stuck waiting, or going very very slowly, like in any city. Minibuses though seem to be a rule unto themselves, and we laugh at the ones that have sayings like "Judge Not" or "God Forgives" painted across the back or even at the top of the windshield. They almost all have some kind of phrase or name or other remark painted on them, sometimes logical, sometimes nothing we can make much sense of. We have not really tried out the public transit options here in Lusaka, which includes taxis and larger buses as well as the many many minibuses (mostly 12-14 passenger vans). We do have our own van, and while the minibuses may drive quickly when they're actually driving, the frequent stops and various routes will make a trip take much longer than we could drive it ourselves. They're also usually very full, (read: overflowing, sometimes with the back hatch not able to close) and I'd just as soon not cram my groceries and my children into them, since I don't have to. Ironically, as we drive a large van, it is very common for us to see people assuming we are a minibus ourselves, as they try to flag us down for a ride. Maybe one of these times we'll stop for them, and see if they actually would get in with all of us. I suspect they would be surprised when we opened the doors.
Shopping in Lusaka can be really easy, and it can be really frustrating, even just for regular grocery items. We have plenty of basic supermarkets here, plus some nice specialty shops, butcheries, and bakeries, as well as the ubiquitous roadside vendors and many, many market areas, and yet sometimes you cannot find celery anywhere, even though you had no problem getting some just last week. Sometimes the milk shelf at Shoprite has all low-fat milk, but next time it might be all full fat. Most of the time though, we are able to find most of what we want to buy, even things that are familiar to us, and if not the same, at least similar to what we would buy and eat in North America. Sometimes I think that the differences can be more American vs British than American vs African, in fact, especially in terms of brands available. Of course, there are things in the shops we go to here that you won't find in most Iowan grocery stores, such as kapenta,
or your staple 25 kilo bags of nshima (finely ground maize to make a sort of thick porridge). Right outside the supermarket (or any store, or any bus stop, or speed bump, or … you get the idea), you're likely to find several vendors on the curb offering things like dried fish, dried caterpillars, roasted maize, bananas, tomatoes, pineapples, mangoes, and more.
One of the benefits of city living here is that restaurants abound in Lusaka, and it is not difficult to find Indian, American, Chinese, Lebanese, Turkish, Italian, Nigerian, or Thai food, as well as places with mostly Zambian dishes. For a land-locked country, the seafood offerings also seem pretty good. Price ranges seem similar to what we were used to in Iowa. Almost anything can be delivered to your house, even if the restaurant itself doesn't offer delivery – there are motorcycle couriers available all over the city, many just for food deliveries.
Other shopping, such as for household items, sporting equipment, furniture, hardware, clothing, etc … can be a similar experience as for groceries. If we can't find something, it's usually because we don't know who to ask. From power tools and appliances, to furniture both second-hand and brand new, custom-made, to clothing either boutique, department-store, or second-hand from market vendors (plus any number of tailors and dressmakers to make whatever you might be looking for) to stationery, toys, and books(!!), almost anything can be acquired if you have the time to look for it, aren't super picky about selection, and of course have the money to pay for it.
(Above pictures: Manda Hill Mall and a weekend market in the parking lot of Arcades Mall; both are not far from our place in Lusaka.)

I want to mention one significant factor to consider as to whether food, clothing, and other goods and services prices seem similar to what we were used to in North America, or at least not always a lot higher. While this may be the case, it is also true that the average income in Zambia is not at all similar to North American incomes. In Lusaka, salaries will have a huge range, but we know some general workers who are paid around $100/month USD. See also here. Considering that, we know that many of the things we personally might buy without much thought are completely inaccessible for many Zambians.
It is interesting to observe prices and the wide range, especially when comparing local items to imports, and of course the range in quality. We are thankful to have been able to find most of the food and clothes we have needed here at fairly reasonable prices (for us), with some things costing more than you might pay in Iowa, especially if you are looking for higher quality, but others costing less. Guess how much we paid for this stack of 60 eggs, for example:
(Scroll to see exchange rate at the time)
Having experienced an entire calendar year here in Lusaka has made us aware of how much of life in Iowa reflected the seasons, and specifically the weather of those seasons. Things like outdoor swimming, lawn games in the backyard, and air conditioning in the car are no longer limited to a few summer months. The school calendars also tend to be more year-round, with more frequent, but shorter breaks than the long summer break we took in Iowa. There is a contrast between the dry and rainy seasons, but it's definitely not like going from shoveling snow in February to hot and hazy July afternoons at the pool. You see the seasons changing here in the bewildering amount of dust coming in the house even through closed windows (dry season), or in the ever-present smell of new green things and damp earth, and even more produce for sale along the street (rainy season).
Below: last July – a dry-season hike in the "winter."
Whenever I think of changing seasons, and notice myself adapting to (or coping with) change, I can hear in my mind my pastor from years ago, at the church I grew up in, quoting Isaiah 40:8:
"The grass withers, and the flower fades,
but the word of our God shall stand forever."
So, it turns out that there are actually many aspects of life that easily carry over from Iowa to Zambia for us. We buy groceries at a supermarket with a credit card, or we withdraw cash from an ATM to buy produce at a market stall. We have dental appointments, eye exams, and urgent care clinic visits, and usually notice very little difference from what might have been our North American experience for the same things. We sing familiar hymns in church, and walk to a friend's house so our kids can play together in the afternoon. We walk the dog, call a plumber, and take out the trash. Just, with all of these things, sometimes – most times – there will be an interaction, or a situation, (not necessarily positive or negative – just "different") a feeling of uncertainty or the unknown, that never quite lets us forget where we are, and where we aren't. We're at home here, yet we talk about our family and friends "back home." It's the same, but different. It is a vivid reminder of our place in this world – anywhere in the world – as Christians: because we are part of the body of Christ, we can find home anywhere among other believers, and when we feel unsettled, out of place, or homesick, we can rest in the knowledge that our true and final home is not this world.
~ Please feel free to ask us questions if you are curious about life in Lusaka! We still often feel very new here, and won't ever be anything like local experts, but we'll gladly share our experiences and observations.